Established in 1901, with over 19,000 students worldwide. The University of Sunderland is an innovative, forward-thinking university with high standards of teaching, research and support that sits at the heart of one of the UK's most up and coming cities.The university has strong links with industry and businesses and works closely with some of the world's leading companies. We're internationally known for the quality of our teaching and research. And we're proud to be recognised as being one of the UK's top providers of transnational education. Testament to our growing reputation, the university was the highest climber in The Guardian League Tables this year, rising 30 places.
Programme Objective
This programme is designed for those who have completed the Extended Diploma in Strategic Management and Leadership or the equivalent and gained appropriate management experience.
Study in Hong Kong campus facilitated by Hong Kong based academic and student support teams
Upon the successful completion of this programme in Hong Kong, Graduates in Hong Kong will achieve the same awards and certificate of the degree programme in the UK main campus
Course Title
Master of Business Administration
Mode of Study
Stage 1: 100% online Learning
Stage 2 : Online or Face to face
Assessment Method
All Assignments
Pathway
2 Stages
Awarded by
University of Sunderland
Ranking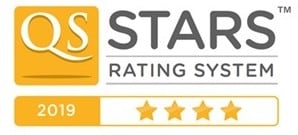 Programme Modules
Stage 1: QUALIFI Level 7 Diploma in Strategic Management and Leadership (Total 120 credits)
Mandatory Units
》Manage Team Performance to Support Strategy
The unit will explore how team performance can be evaluated and optimised to realise strategic
objectives.
》Information Management and Strategic Decision Taking
The unit will address the volume and complexity of data and information available to organisations and how to analyse, apply and determine its value in making strategic decisions.
》Leading a Strategic Management Project
The unit will involve the learner in formulating research and methodologies to support a strategic
management project. They will be required to critically evaluate options and data sources prior to
presenting project outcomes.
》Strategic Direction
The unit will explore the strategic aims and objectives of an organisation and their significance in
setting direction, and identifying success and progress for the organisation. The unit will also explore where different strategic options may lead the organisation to change its direction.
》Strategic Planning
This unit is about the value of the strategic planning process in formulating appropriate strategies and designing a plan that will be supported by stakeholders and other organisational leaders. The critical review of the plan and its success is also addressed in the unit.
》Development as a Strategic Manager
The unit aims to supports organisational and self-awareness in learners. It provides a foundation for a self-critical and reflective approach to personal development to support the learner when operating at a strategic level.

Optional Units (Select at least two of the following)
》Finance for Managers
This unit is geared towards supporting learners in understanding and using financial information and data. This unit is important to learners as it supports decision making.
》Strategic Marketing
The unit will investigate underlying models, techniques and theories that underpin marketing and can contribute to strategic objectives. It will also provide learners with a critical understanding of the marketing function within complex organisations.
》 Organisational Change Strategies
The main objective of this unit is to enable learners to understand, plan and achieve organisational
change successfully. The received wisdom in much of the business world is that change has to be fast, large-scale and transformational if organisations are to survive. However, there is also evidence that many successful organisations take a much slower and more cautious approach to change. In addition, the failure rate of change initiatives is claimed to be around 70%.
》 Human Resource Planning
The unit will address issues that are important when planning for and securing a workforce that will be able to deliver strategic objectives. The unit will also consider the constraints and influences on organisational HR practices.
Stage 2: Master of Business Administration (Total 60 credits)
(9 months) Project Only NCR# 252467
Progression Pathway


Entry Requirements
A degree from a UK university or equivalent and two years managerial experience OR at least five years managerial experience.
We may consider students with a substantial level of managerial work experience, without a degree qualification. These students will be considered on a case by case basis.
Applicants who wish to complete a Postgraduate Diploma to gain entry to the MBA Final Stage can do so here: Qualifi Level 7 Diploma in Strategic Management and Leadership
About Us
藍駿教育 Pioneer Education 為有意繼續學習的人仕提供一個專業的網上學習平台,你可以隨時隨地通過網上學習課程: 包括有文憑、學士學、碩士學位及博士學位。
Pioneer Online Business Academy has for its object the formation of character (藍駿教育轄下機構) 是QUALIFI & OTHM的認可中心,QUALIFI & OTHM 受英國政府 『資歷及考試局』Ofqual – Office of Qualifications & Examinations Regulation)認可及規管。
我們提出一系列有關工商管理、市場營銷、人力資源、風險管理、項目管理、物流管理、國際商業法律、會計金融、資訊科技的網上學習課程,我們承諾會繼續開發更多的高等教育及專業課程,以滿足社會的需求。對於上述課程有任何疑問,歡迎與我們的課程顧問聯繫,電話:+85234899627
#遙距課程degree #新加坡升學 #香港part time degree #海外遙距課程