全個課程100%以網上學習為主,首先修讀QUALIFI 第4及5級文憑課程,之後直接進入中央蘭開廈大學university of central lancashire (uclan) 修讀BSc (Hons) Business Computing and Information Systems Top-up Degree完成課程及畢業後可取得university of central lancashire (uclan) 頒發BSc (Hons) Business Computing and Information Systems,最快12個月完成。
課程目標
This programme equips students with a blend of technical IT skills and business expertise which prepares them for careers in senior management roles. The programme modules are designed to provide students with the fundamental skills and knowledge required by employers in the IT sector.
課程名稱
Business Computing and Information Systems Top-up Degree
頒發機構
University of Central Lancashire (uclan)
大學排名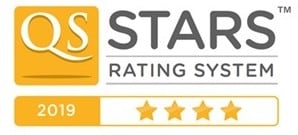 課程內容
Stage 1: Qualifi Level 5 Diploma in Information Technology
The BSc (Hons) in Computing is a one-year top-up degree programme aimed at students to build on their previous studies such as a Higher Diploma qualification in the field of Computing. It provides modules to build on students' existing academic experience and will allow students to choose and specialise their career in a range of areas related to Computing such as Forensic Computing, Cyber Security, Human and Computer Interaction, Quality Assurance, Database Systems, Networking, Web Design, 3D Effects, Gaming, Programming and Animation and also allows to pursue a career in Management. The course is 100% coursework and made up of lectures and practical sessions and involves students in an individual research project related to the main theme of their studies.
Stage 2: BSc (Hons) Business Computing and Information Systems Top-up Degree
》Advanced Database Management Systems
》Corporate Communication Systems Management
》eBusiness
》Managing Information Systems Projects
》Information Systems Project
修讀流程

入學要求
Your existing educational qualifications and work experience will be directly taken into account, allowing for module exemptions whenever possible. If you would like to know further, please feel free to contact us.
關於我們
藍駿教育 Pioneer Education 為有意繼續學習的人仕提供一個專業的網上學習平台,你可以隨時隨地通過網上學習課程: 包括有文憑、學士學、碩士學位及博士學位。
藍駿網上商業學院 (藍駿教育轄下機構) 是QUALIFI & OTHM的認可中心,QUALIFI & OTHM 受英國政府 『資歷及考試局』Ofqual – Office of Qualifications & Examinations Regulation)認可及規管。
我們提出一系列有關工商管理、市場營銷、人力資源、風險管理、項目管理、物流管理、國際商業法律、會計金融、資訊科技的網上學習課程,我們承諾會繼續開發更多的高等教育及專業課程,以滿足社會的需求。對於上述課程有任何疑問,歡迎與我們的課程顧問聯繫,電話:+85234899627
#遙距課程degree #新加坡升學 #香港part time degree #海外遙距課程